Here at Parasole Property Management & Associates (PPMA) we started as family investment property owners with a management portfolio that included Multi-Family and Commercial real estate investments and General Contracting our own properties. While managing our properties we kept on running into property owners completely unsatisfied with their Property Managers. After reviewing their contracts and inspecting their properties there was an amount of disservice that needed attention. Seeing the service that is offered by Property Management companies locally, we saw an opportunity and decided to expand our company, Parasole Property Management & Assoc., showing our clients a level of service they have never seen before and so deserve. We understand the importance of diligent property management and not cutting corners. Our experience in selecting qualified tenants, with an emphasis on proactive maintenance, gives you peace of mind in knowing that your property is in good hands.
Recently, on May 8, 2014, General Partner, Ron Parasole, met with PA Senator John Blake (pictured right) to discuss local economic conditions regarding different topics such as abolishing PA's school tax, Scranton's local business tax and other important topics so that we can keep and attract new businesses and grow our real estate market, getting more families into home ownership.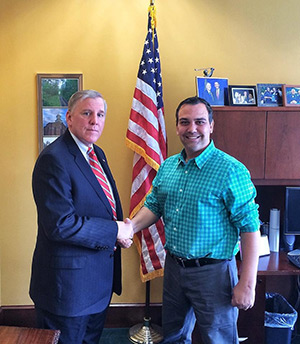 PPMA Mission Statement:
Parasole Property Management & Associates (PPMA) focuses on detail orientation and streamlined automated processes through today's technology designed to maximize real-time online responsiveness to the needs of our owners and residents through personalized services and creating positive customer experiences at all costs.
PPMA Core Value #1:
Service Excellence – Personalized service orientation focusing on creating positive customer experiences at all costs.
PPMA Core Value #2:
Enviro-Friendly – Paperless statements, real-time online access to property information for owners and 24 hours service request for residents.
PPMA Core Value #3:
Detail Orientation – Focus on automation and administrative excellence, documentation, and streamlined processes designed to maximize real-time responsiveness to the needs of our clients and residents.
PPMA Core Value #4:
Increase Value – Treat each investment property as if it were our own portfolio giving it above standard treatment which results in above market rents, greater tenant retention and less major repairs from neglect. All in all, our goal is to keep the property slightly ahead of its comparables spending money wisely.
Click here to receive a free market evaluation of your property!
For more information on our Services & Rates – call PPMA today (570) 343-2597 and we'll be more than happy to assist you with all your questions!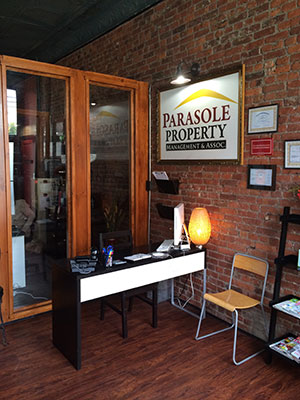 We decided to bring Real Estate Broker of Better Homes & Gardens Thomas R Wilkins on board with our company to bring
25 Years
of industry leading experience in all aspects of the business.
(To view Thomas R Wilkins complete background and experience please click here.)
 To have his level of experience partnered with our level of customer service, your truly getting the best of all worlds.